Mission
The Accelerate Success program, combined with university engagement, creates a sense of community, connects students with mentors, provides in-group role models, and teaches skills for collegiate and professional success. The goal of the program is to have industry impact by retaining women in their STEM majors and enabling their potential post-graduation.
Approach
Accelerate Success creates community through mentoring and regular engagement with women college students. We collaborate with universities to create a program that meets the needs of the institution and its students.
Engagement
Year One focuses on participants' strength and confidence, as well as belonging in the world of STEM. Year Two follows a path of personal discovery and investigates how to combine a STEM discipline with other passions, interests, and aptitudes to establish a career direction. Year Three and Four builds participants' skills for professional success post-undergrad.
Mentoring
Through engagement with universities, Accelerate Success can provide intra-college mentor matching. Year Three and Four participants have the opportunity to receive mentoring from experienced professionals.
In addition, Accelerate Success will connect with local or target companies to provide university participants with access to company tours or informational sessions.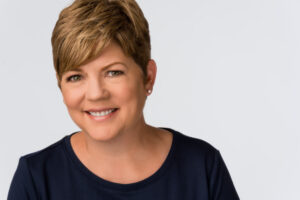 Founder, Terri Mitchell
Terri Mitchell is a Le Moyne College graduate and 2019 Frank Fernandez Business Leader of the Year recipient. While at Le Moyne, she majored in Computer Science and Mathematics. In 1985, women were receiving 37% of the Computer Science undergraduate degrees. Today, it is 18%. This fact, along with her 30+ years in the high-tech world, has inspired Terri's focus on women in STEM.
Terri retired from IBM in 2018 and was previously Vice President, IBM Integration Executive, responsible for leading integrations of multiple acquired companies into IBM. These companies added to IBM's portfolio in hardware, systems, and most recently the newly formed Watson Health. In her role as Integration Executive, Terri enabled newly acquired businesses and employees to grow and flourish within IBM.
Terri has held executive positions in servers, storage hardware, and software, and served as the IBM Tuscon Senior Location Executive. In 2001, she worked as Technical Assistant to Lou Gerstner, former IBM CEO and Chairman of the Board.
Terri is a founding steering committee member of Triangle Women in STEM, whose mission is to make Research Triangle Park, NC a destination for women in science, technology, engineering, and math by creating an integrated ecosystem that engages, attracts and supports women in their careers, education, and personal pursuits. Along with this leadership position, Terri has participated in many IBM diversity programs and founded Empowering Women to Innovate and Thrive, an event for North Carolina college students enrolled in STEM majors. Terri also serves on the Elon University Engineering Advisory Committee.
Recently, Terri created College Women in STEM: Accelerate Success, a program to support an enable women during their education in STEM majors while preparing them for industry careers.
Advisory Board
Executive Leaders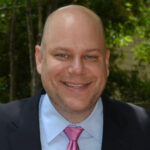 Mike Biersack, Lenovo VP, Platform Development, Lenovo Data Center Group
Mike is responsible for the development of the Lenovo ThinkSystem and ThinkAgile server and storage platforms. He graduated from the University of Michigan in 1999 as an Electrical Engineer and joined IBM, where he held numerous technical and leadership roles in development, including hardware, firmware, software, and test engineering. Since 2014, he has been part of Lenovo, where his executive assignments have focused on building, uniting, and transforming worldwide organizations. He has led development teams in major portfolio-wide deliveries including the launches of the IBM Flex System and Lenovo ThinkSystem offerings. Mike is a passionate student of leadership, and has focused his management career and mentorship on developing women as leaders in engineering.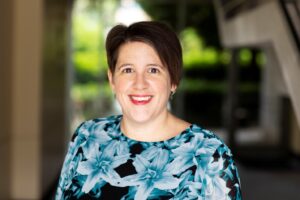 Erin Chapple, Microsoft Corporate VP, Azure Compute
Erin is responsible for the Azure Compute Product, delivering offerings that span the spectrum from Infrastructure-as-a-Service (IaaS), to Platform as a service (PaaS) to Functions-as-a-Service (FaaS) enabling customer choice in the hosting model for their applications. Erin joined Microsoft in 1998 after graduating from the University of Waterloo with a degree in Electrical Engineering. Over her career she has contributed to more than 15 operating system releases in various product leadership positions. Building communities and supporting women is as core to her as operating systems. She has founded many women's communities and is currently the co-exec sponsorship for the Women@Microsoft employee resource group. In 2019, she was recognized for her work in this area as a Reign FC Legend.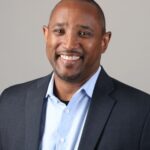 Moustapha Lemine, IBM, Business Line Executive, Distributed Storage
Moustapha is responsible for leading a global offering management team for IBM's Hybrid Multicloud Storage portfolio. His responsibilities include creating and delivering competitive offerings for Storage Hybrid Multicloud. Moustapha is also responsible for growing revenue and GP while managing cost and quality working tightly with his extended team in Development, sales, marketing, enablement, etc..to execute on GTM and sales plays. Prior to his current role, he held several roles in Development both as a developer and as a manager, later he joined the Business Development team where he worked on several mergers and acquisitions opportunities. Moustapha first joined IBM 16 years ago as a Software Engineer. He holds a Bachelor's Degree in Electrical & Computer Engineering, a Master's Degree in Systems Engineering as well as an MBA from the University of Arizona.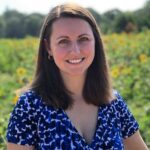 Monica Livingston, Intel, AI Sales Director
Monica leads an Artificial Intelligence sales team at Intel Corporation. She has previously held roles in large account management, field applications engineering and hardware design. She is passionate about tech, accessible STEM education and career development. Monica earned a Masters of Engineering in Electrical Engineering from the University of Florida and an MBA from the University of North Carolina at Chapel Hill.
Emerging Leaders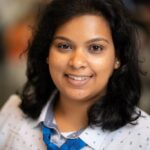 Anisha Gartia, Intel, AI Technical Solutions Specialist
Anisha is an Artificial Intelligence (AI) Solution Specialist at Intel. In her role, Anisha enables Data Centre customers in Cloud, Retail, FSI and other industries to optimize AI applications on Intel Architecture. Anisha holds a Master of Science degree focused on Computer Vision, and has prior experience in FPGA Application Design. She is based in Santa Clara, California.
Masha Gorkovenko, Lenovo, Software Engineer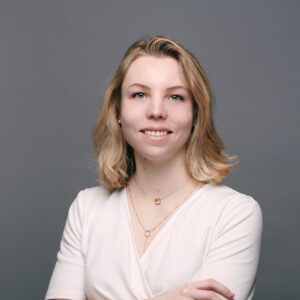 Masha graduated from Stanford University in 2019 with degrees in Computer Science and Mathematical and Computational Science. She is now working at Lenovo as a software developer in their Global Future Leaders program.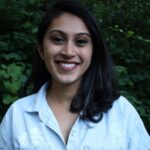 Puja Gubbi, Microsoft, Software Engineer
Puja graduated from the University of Texas at Austin with a computer science degree in 2016 and has been working at Microsoft as a software engineer since. She works on Power BI, a business visualization and analytics solution. She is extremely passionate about women's issues and particularly women's inclusion in technology. She has been involved in planning Grace Hopper events, locally and nationally, helping start a reverse mentoring program at Microsoft, and developing minority retention strategies at UT Austin. She also mentors several high school and college women, both formally and informally.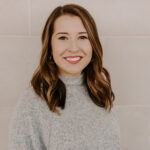 Sarah Hubbard, Microsoft, Product Manager, Azure IoT
Sarah has worked on multiple products across Azure IoT, Mixed Reality, and Skype. Previously, Sarah worked at the Tech Policy Lab, the White House Office of Science and Technology Policy, and NASA. While at the White House Office of Science and Technology Policy, Sarah primarily focused on launching the Climate Education and Literacy Initiative, the White House Women in STEM webpage, and hosting Computer Science Education week – which included having President Obama write a line of code. She is also one of the authors of Toys That Listen: A Study of Parents, Children, and Internet-Connected Toys, featured in ACM CHI 2017. She is actively engaged in culture and inclusion efforts as a member of the Organizational Transformation committee for the Grace Hopper Celebration, as well as within her own community through Microsoft and volunteering with the AnitaB.org Seattle chapter where she was on the organizing team for the first local GHC/1 in 2017. She recently presented the company-wide Reverse Mentoring program she helped start at Microsoft at the 2018 Technical Executive Forum at the Grace Hopper Celebration.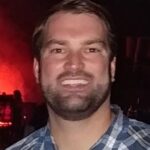 Drew Sens, IBM, Sr Program Manager
Drew is a self-driven, ambitious individual with an electrical engineering background leading to product management. Currently performing as a client-centric, user experience-driven offering manager within the IBM infrastructure organization. Familiar with many aspects of the semiconductor and IT Storage industries such as technologies, product development cycles, customer segments, customer needs, and marketing methodologies.